Why an Insulated Garage Door Is Worth It

February 4, 2019
Energy efficiency is all the rage these days with home appliances and your garage door can be included in the movement. Most people focus on the inside of their home when they try to go green, sealing their windows, buying more efficient appliances, monitoring their water usage. But even with all this effort, you could be wasting energy all winter long if your garage door isn't insulated or sealed! By investing in the right insulation, heat will no longer escape through your garage door, meaning your heater won't have to work as hard to keep your house warm and your energy bill won't go up.
Lowering your energy bill isn't the only benefit of a well-insulated garage door. The more insulated your door is, the more durable it is, thanks to the added layers. Added durability is a great choice for those who live in harsher weather climates and want their garage door to be able to stand up to the rough elements.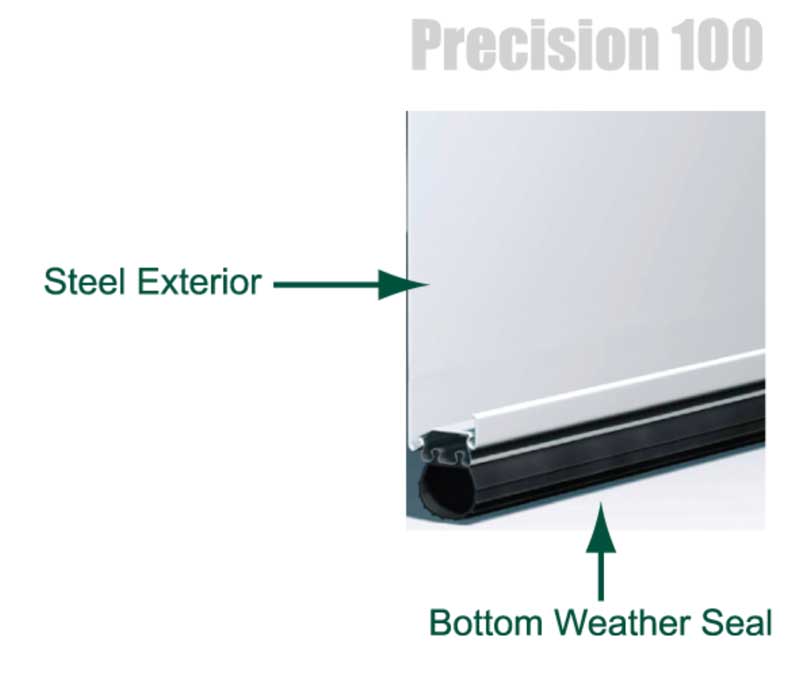 And if your home has a room above the garage, you can make sure that room isn't disturbed everytime the door is opened or closed with proper insulation. An insulated garage door is a much quieter door, a great replacement if your current garage door is older and noisy. The insulation in the door quiets the vibration of the door as it moves, makes the door heavier so it doesn't move and shake in the track as much, and insulated garage doors are constructed with the layers very tightly pressed together so vibration within the door is quieted as well.
Precision Door sells garage doors with three different layers and values of insulation, depending on your needs. The value of insulation is known as R-value, the measure of thermal resistance the door has. The higher the R-value, the more insulation the garage door provides and the less heat is able to pass through it. And when you upgrade from single to triple layer, the quality of construction and insulation value increase as well.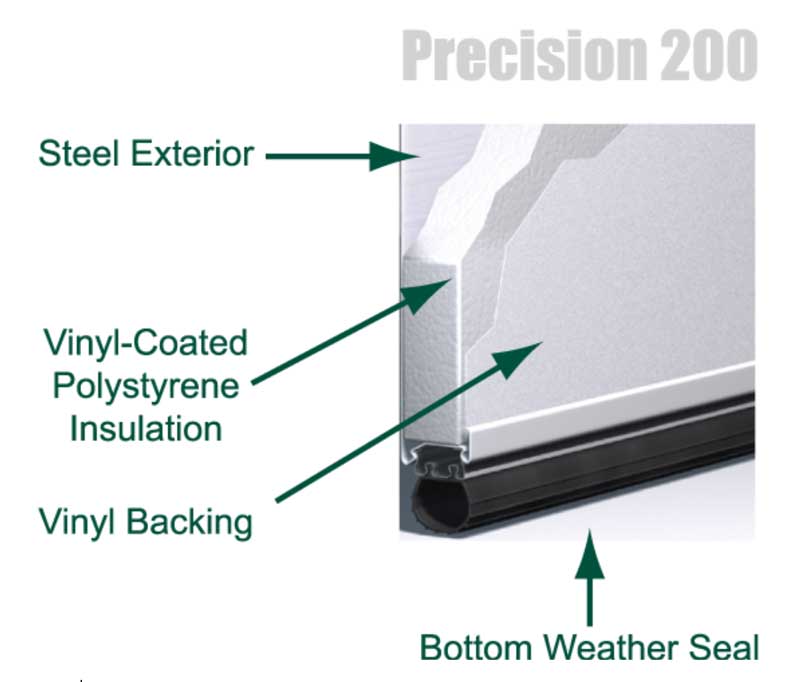 The Precision 100 is a single-layer steel door, the economical choice when insulation isn't a concern. It is reliable and low-maintenance.
The Precision 200 is the double-layer door, a steel layer combined with an environmentally safe vinyl-coated polystyrene insulation.
And the Precision 300, the most recommended for those who want the best insulation and most energy efficient garage door, is a triple-layer garage door, with a steel exterior and interior and environmentally safe polystyrene or polyurethane thermal insulation. It is also the most durable of all three doors.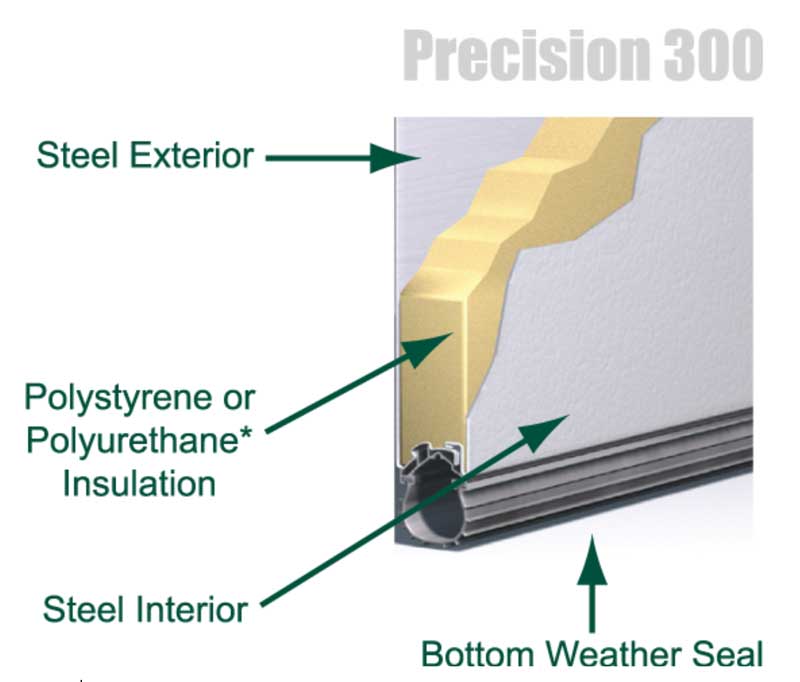 If it's time to upgrade your garage door, call the experts at Precision Door Service of Spokane. Our goal is always to provide you with great service, home value, and safety. We design, install, and maintain new garage doors and back our work with a superior warranty and an unbeatable reputation. If you are looking for new Spokane garage doors, contact us for the best-in-the-industry warranty and personal service.

View Financing Options
Precision's Average Rating





6623 Total Reviews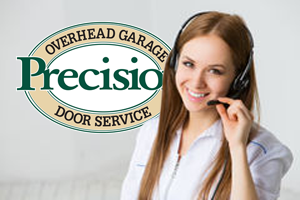 Let Us Call You!