Should I Paint My Garage Door A Contrasting Color?

April 19, 2016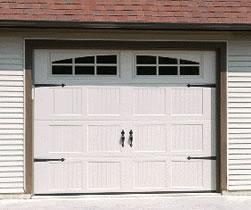 In general there seems to be two schools of thought when it comes to garage door color - you either hide it or flaunt it, with the former being the more prevailing advice. There are however exceptions to every rule, and the color of your garage door is a highly personal decision.
When to Choose a Matching Color
The common consensus tends to be that you should not go out of your way to draw attention to your garage door, and in some cases this is probably good advice. If you have a smaller home, blending the color of your door will make your home appear larger. Choosing the same color as the rest of your home will also ensure the eye is lead to a more appealing location, such as the front entryway. This is especially appealing if your garage door is plain, old, or you're just not really looking to show it off. The layout of your home's facade is also something to take into consideration. You may love your garage door, but if it is not placed properly, a dark or contrasting color on it could may your home appear choppy and unbalanced.
When to Choose a Contrasting Color
There are instances when throwing the traditional look out the window can really boost the curb appeal of your home. It is not uncommon these days for the garage door to be the only visible entrance from the street. When you have a beautiful garage door, and the proportions are right, anything from a hue a few shades darker or lighter than the rest of your home, to a completely complementing color is perfectly acceptable. Even a slight splash of an unconventional color can create a huge amount of interest. It can be as simple as painting the door of a beige or grey home bright white.
Contrasting Trim
Details are key to any design. A contrasting trim on your garage door will draw attention to the door without the need to commit to an entirely different door color. For a more traditional look, a shiny black trim on a white house is a stunning choice, and bright white can really show off some vintage carriage doors. If you have a more modern home, don't be afraid to go a bit more wild.

The color of your home is a big decision to make. It needs to be something you can live with for years. Be sure to follow your heart and find a color that makes you feel home! From Precision Door Spokane, here to help with any of your garage door needs!

View Financing Options
Precision's Average Rating





6605 Total Reviews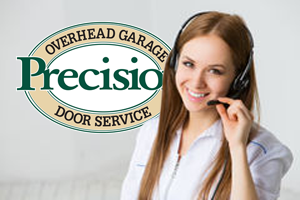 Let Us Call You!