How To Make Your Garage Door Less Noisy

March 14, 2016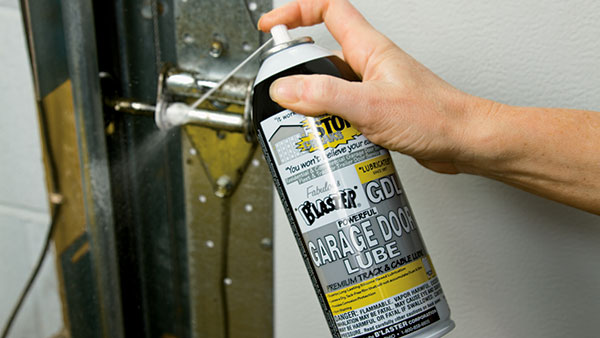 Your garage door is usually the largest moving piece of equipment in your home. This, combined with its frequency of usage can lead to noise annoyances. Daytime disturbances and unexpected rumbles while people may be sleeping are never really fun. Excessive vibrations are usually the culprit. Here are a couple quick and easy ways to ensure your garage door is moving as smoothly as possible.
Lubricate
Keep your garage door properly lubricated. Spray all moving parts, springs and hinges generously. If you have a chain assembly opener, be sure the chain isn't loose and give it a good spray down as well. Use a lubricant made specifically for garage doors so as not to create any problems in the future. This should be done at least twice a year.
Change Out Your Old Metal Rollers To Nylon Rollers
While metal rollers can be a bit more durable than their nylon counterparts, they do tend to be significantly noisier. Look for nylon rollers with sealed bearings, they are a little more expensive but are much quieter. This easy swap will also save you from having to lubricate your tracks and cut down on time spent maintaining your door. Never attempt to change the rollers in the bottom bracket, as they are under constant tension and can cause serious injury. Call your garage door guy for this job.
Tighten and Secure
Make sure all nuts, bolts and track hardware are tightened down and completely secure. This will greatly reduce vibrations, thus reducing noise and also help to lengthen the life of your garage door. While you are doing this you can check for worn out parts or blown bearing on your rollers and replace.
Anti Vibration Pads
If you really want to get down and dirty, you can add anti-vibration pads to your door tracks and opener. Check out this video from 'This Old House' for a great how-to.
We hope you have found this information helpful and hope that you will not hesitate to call Precision Door of Spokane for all of your garage door needs!

View Financing Options
Precision's Average Rating





6605 Total Reviews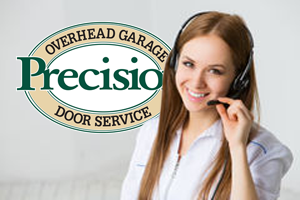 Let Us Call You!