Residential Garage Door Installer
2022-02-22 18:30:41
Job purpose
The Residential Garage Door Installer serves as the door installer for residential garage doors and related components. The installer interacts with customers on a daily basis providing them with excellent customer service. Work assignments are received from the call center or Customer Service Managers (CSM's.) Any problems, questions, or issues will be referred to the Branch Manager for clarification or resolution. The Residential Garage Door Installer is the first-line of support for customers, and is expected to maintain a neat and clean appearance, and to treat all customers with decency and respect.
Duties and responsibilities
Remove and haul existing garage door.
Installation of new garage doors.
Attending and participating in all required safety meetings and training sessions
Learning the basics of track alignment, track adjustment, adequate back hangs, operator arm, photo eye setting, and other door and operator repairs
Learning basic door and operator maintenance skills and reviewing new products when appropriate
Retaining an appropriate level of product knowledge for products offered
Ensure installation is performed to the customer's satisfaction and resolve issues or problems
Reviewing Work Order/Invoice information for accuracy and completeness before departing the job
Promote Precision Door Service products and services wherever possible
Ensuring truck is fueled, serviced, and ready for operation prior to beginning of work day
Ensuring truck is restocked with appropriate material daily
Assisting in unloading of trucks when requested
Maintaining timecards for compensation
Performing a variety of secondary support tasks as requested by the Branch Manager
Qualifications
Must possess a valid driver's license
Must be able to pass a standard drug test upon request
Must have good mechanical aptitude and demonstrated ability to understand and work with common power tools
Must be able to lift up to 100 pounds and carry for up to 50 feet
Must be able to read and write legibly and accurately
Must be able to walk and carry items on uneven ground
Must be able to climb and work from a 12' step ladder
Must be able to safely drive a service truck or van during the day, at night, and in inclement weather conditions.
Must have neat appearance.
Working conditions
Able to work a flexible schedule including weekends, holidays and evenings to accommodate phone calls from customers.
Must be able to sit for extended periods of time (driving and travel time.)
Must be able to work in extreme heat or cold; dirty, dusty, and oily environments.
Physical requirements
Medium to heavy work – as a technician, must be able to lift up to 100 pounds and carry for up to 50 ft. As well as walk and carry items on uneven ground; and have manual dexterity in both hands, which allows the use of a hand tool.
Talking – expressing and exchanging ideas and advice by means of spoken word. Those activities in which they must convey detailed or important spoken instructions to other workers and customers accurately, loudly, or quickly.
Hearing – perceiving the nature of sounds at normal speaking levels or without correction. Ability to receive detailed information through oral communication, and make fine discriminations in sound.
The incumbent is subject to both environmental conditions, with activities occurring inside and outside.

View Financing Options
Precision's Average Rating





5927 Total Reviews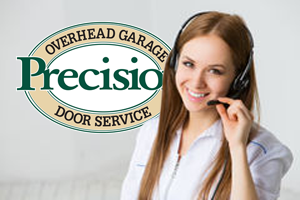 Let Us Call You!