1.5 Size Garage Door Benefits

January 15, 2016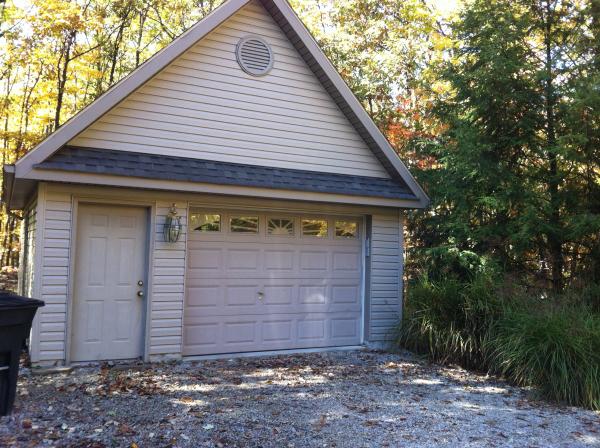 What is the purpose of a 1.5 size garage?
For those of you considering renovations of your garage, purchasing a new home, or adding a garage to your home, you might have asked yourself "what is the purpose of a 1.5 size garage?" There are tons of benefits to having a 1.5 size garage but first, what actually qualifies as a 1.5 size garage and how does it differ from other kinds of garages?
What is a 1.5 size garage?
A 1.5 size garage is best defined as being in between a single car garage and double car garage. Most single car garages range from 12ft to 16ft wide and 22ft to 24ft deep and double car garages range from 20ft to 24ft wide and 22ft to 24ft deep. A 1.5 size garage ranges between 16ft wide and just under 20ft wide. Whether or not a 1.5 size garage is a good fit for you and your home depends on what exactly you use your car garage for just car storage, a workshop, and/or extra storage?
What are you using your garage for?
Do you want to store two or more cars in your garage? If so, a 1.5 size garage probably isn't the best option for you. However, if you want to store a car and maintain a small workshop or if you want to keep a car and store additional items in your garage, a 1.5 size garage is likely the perfect fit for you and your lifestyle.
They Provide More Storage
Storing a single car in a single car garage sometimes simply doesn't fit into the garage space. If you own a large SUV or truck, a standard sized single car garage might not be enough for you. This is especially true in the event that you want to use your garage for additional storage. If you want to be able to easily pull your large vehicle into the garage and not worry about hitting or need to relocate your storage items, then a 1.5 size garage will be able to alleviate those concerns.
They Create Better Workspaces
Even if you only want to store a single car in your garage, with nothing else in it, you should still consider the benefits of a 1.5 car garage. Have you ever needed to fix something in your car and didn't want to work outside in the cold and the rain? Or you wanted to stay in the cool shade of your garage? Single car garages often just do not have the space to accommodate the handy-individual working on their car. It often leaves the garage feeling too tight and enclosed—with zero space to maneuver and makes whatever work you are trying to perform that much more difficult and tedious to perform.
After you decide on what garage size is the best fit for you, please contact Precision Door Spokane so we can fit and install the best garage door for you. We can fit single and double car garage doors, as well as doors for 1.5 size garages.

View Financing Options
Precision's Average Rating





6605 Total Reviews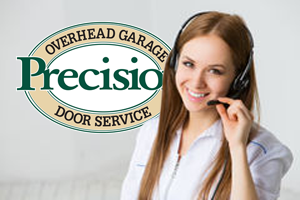 Let Us Call You!